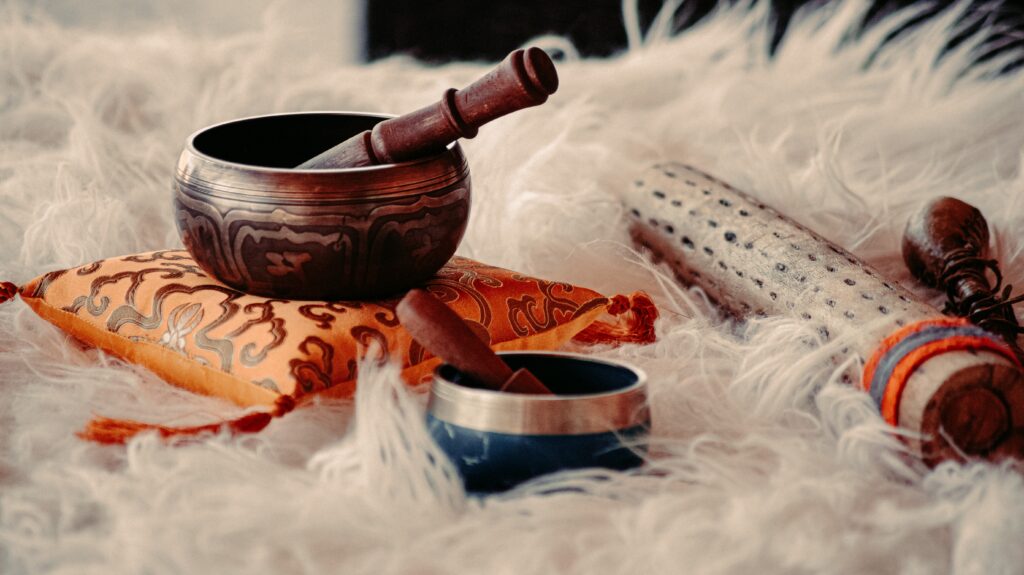 SOUND BATH (60 minutes)
Sound Bath healing session is a holistic approach that uses sounds to create different frequencies that vibrate in your body. Scientific studies have shown that these frequencies can produce changes in the autonomic, immune, endocrine, and neuropeptide systems. During our session you will be guided to a meditative and restorative state where healing will take place on a physical, mental, and spiritual levels. You will experience a journey of self-discovery with a feeling of being deeply immersed in sounds and vibrations. In this state, you will begin the process of cleansing, healing, and releasing blocks from your body, resulting in a deep physical relaxation.

For more information, prices, and scheduling your session please contact Agata directly.
Thank you!